October 14, 2014 —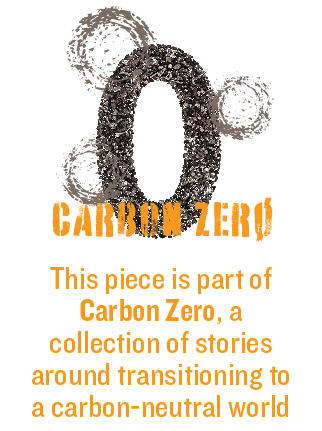 As the adage goes, following every action is a reaction. As elsewhere, this is true in politics, where every move is followed by a series of countermeasures. Lately, climate and energy have increasingly been at the political fore. It follows then, that climate policy "wins," such as the federal Clean Power Plan, could intensify debates around other clean energy issues. 
The U.S. Environmental Protection Agency's proposed Clean Power Plan, or CPP, is designed to reduce carbon dioxide emissions from the power sector by about 30 percent by 2030. The rule, which currently remains in its comment period, is highly complex and a long way from being finalized, let alone implemented. Consequently, any projections on its impact — environmental, economic or otherwise — are highly speculative. However, we can assume that if and when it is implemented, it will have the general effect of reducing reliance on carbon-intensive fuels, coal in particular. 
As with so many other facets of present-day American life, energy politics are highly divisive. Some opponents of the rule have claimed it is part of a larger "War on Coal." Leaving aside any argument as to whether the framing is fair or accurate, let's consider the metaphor further. 
Digging in Their Heels 
Wars are composed of  smaller battles where victory may or may not be predictive of the larger outcome, and while the full range of issues with energy politics obviously goes well beyond predicting counterpunches in a "War on Coal," considering all possible outcomes of federal efforts such as the CPP allows those implementing the rule to do so in a way that takes into full account the desires of states, as well as any unintended consequences such efforts may present.  
It is clear the landscape in which utilities operate is changing. Solar and other technologies are becoming increasingly competitive with conventional power.
With this in mind, in one metaphorical battle the CPP could actually hinder the near-term deployment of rooftop solar in some parts of the country. Its passage in states whose utility commissions are opposed to the rule could lead to stronger pushback in regulatory battles governing distributed solar power. Factor in the equally direly named "Utility Death Spiral," (a potential phenomenon where utilities lose customers to solar and other distributed generation technologies, raise rates in response, and thus drive more customers to DG options), and it shouldn't be surprising if there is pushback from those who feel they are being significantly burdened by the passage of the CPP. 
The most ominous predictions, foretelling the end of utility companies, are almost certainly overblown. However, it is clear the landscape in which utilities operate is changing. Solar and other technologies are becoming increasingly competitive with conventional power. Meanwhile, some form of carbon pollution limits are almost certain to be implemented. Together, these factors have the effect of creating a highly uncertain competitive and regulatory environment for existing utilities.  
Response to this uncertainty is falling on a wide spectrum. On one hand, the New York State Public Service Commission is contemplating a total rethinking of its grid's engineering. It is considering a proposal, Reforming the Energy Vision, that would transform the grid into a multidirectional network and turn the state's utilities from energy providers into "distribution system platform providers." 
More often, however, we see legal and regulatory disputes pushing back against laws and policies regulating DG technology. Throughout the country, many utilities have worked to oppose net metering laws or impose steep interconnection charges upon home and business owners who install photovoltaic systems on their properties. Utilities claim this is simply an effort to recover the costs associated with maintaining the grid and protect other ratepayers from subsidizing the solar arrays for the customers who install them. Critics counter it is an unfair attempt to kill solar deployment in their regions and maintain a monopoly on the sale of electricity. 
Three primary factors influence the economic viability of a photovoltaic system: 1) amount of sunlight, 2) existing electricity prices and 3) incentives.
Compliance with the CPP may serve to exacerbate these fights. While there is ongoing debate regarding the costs both DG proliferation and CPP implementation will impose on utilities, there are guaranteed to be some, presumably significant, costs involved with CPP compliance. And this has many utilities digging in their heels. 
The Big Three 
Three primary factors influence the economic viability of a photovoltaic system: 1) amount of sunlight, 2) existing electricity prices and 3) incentives. 
According to the U.S. Energy Information Administration, residents of all 12 states involved in a lawsuit against the EPA that challenges the agency's jurisdiction to impose CPP regulations pay below the national average for electricity on a kilowatt-hour basis. But that doesn't necessarily translate into cheaper utility bills, because lower rates can be offset by substantially higher consumption. 
Compliance with the CPP would likely drive bills higher and dull one of the key competitive advantages (low rates) utilities in coal states have against solar. Because many coal-reliant states also have abundant sunlight, implementing the CPP may tip the scales such that at least two of solar economics' "big three" favor solar. 
Again, it should not be surprising if states in which the CPP imposes a significant burden feel attacked and as though they have lost a key battle on federal regulations. Furthermore, it should not be a revelation if in the short term they seek to counter by imposing policies and rate structures designed to discourage solar implementation and other DG technologies. 
However, with state-level battles over solar policy popping up all over the country, understanding which states are going to be most affected by the coming carbon regulations might hold some predictive weight in determining where these debates figure to become most heated. While those most concerned with climate change and carbon emissions will likely laud the direction and impact of the federal policy, the counterbalance may be that a handful of states, many with strong solar potential, actually make solar adoption more distant and difficult. Therefore, instead of taking policy such as the CPP at face value as climate "wins," it would behoove supporters to look at the full implications and possibilities of such rules in order to create a smoother path forward for adoption of all clean energy measures.

Editor's note: The views expressed here are those of the author and not necessarily of Ensia. We present them to further discussion around important topics. We encourage you to respond with a comment below, following our commenting guidelines, which can be found here. In addition, you might consider submitting a Voices piece of your own. See Ensia's "Contact" page for submission guidelines.
Show your support for nonprofit journalism!
Ensia shares solutions-focused stories free of charge through our online magazine and partner media. That means audiences around the world have ready access to stories that can — and do — help them shape a better future. If you value our work, please show your support today.
Yes, I'll support Ensia!