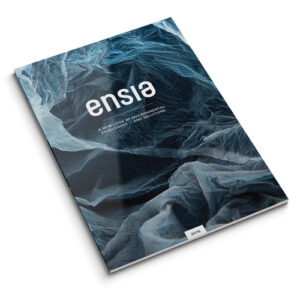 All around us, environmental challenges abound. But so, too, do solutions to those challenges. Our first-ever "Best of Ensia" print annual showcases and expands upon top stories from 2015 on topics ranging from urban agriculture and the future of the Arctic to rhino conservation and the implications of chemical pollutants for children's brain development; offers eight experts' visions related to food, water, energy and more for the year ahead; and shares an eye-opening conversation on the "The Long View" between futurist Jamais Cascio and author Ramez Naam.
To request a hard copy (while supplies last) or to sign up for Ensia's 2017 print annual, send your mailing address to contact@ensia.com. We invite you to make a small contribution as your circumstances allow to defray the cost of printing and mailing.
Download the PDF or view on issuu.com.
Read past issues of Ensia.