Ensia's advisory council includes business leaders, award-winning journalists, strategic communicators, visionary thinkers and global environmental thought leaders. Working with the publication's leadership, the council helps maximize Ensia's impact by providing guidance on overall strategy,  growth, editorial direction, emerging environmental issues, fundraising, business development and partnerships across sectors.
Jamais Cascio | Futurist and Author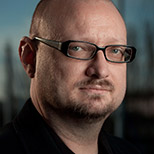 Selected by Foreign Policy magazine as one of its Top 100 Global Thinkers, Jamais Cascio has explored the intersection of environmental dilemmas, emerging technologies and cultural evolution for nearly 20 years, specializing in plausible scenarios of the future. Cascio currently serves as a distinguished fellow at the Institute for the Future in Palo Alto, Calif. In 2009, Cascio published Hacking the Earth: Understanding the Consequences of Geoengineering. Cascio's written work has appeared in The Atlantic Monthly, Foreign Policy and The New York Times, among many others. He has been featured in a variety of films and television programs on future issues, including National Geographic's 2008 documentary on global warming, "Six Degrees," the 2010 CBC documentary "Surviving the Future" and the 2013 documentary "Fixed: The Science/Fiction of Human Augmentation." Cascio speaks about future possibilities around the world, at venues including the Conference on World Affairs, the National Academy of Sciences in Washington, D.C., and TED.
Amy Skoczlas Cole | Vice President of Corporate Citizenship, Pentair | Executive Director, The Pentair Foundation (former)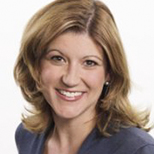 Amy Skoczlas Cole most recently served as vice president of corporate citizenship for Pentair — a global industrial company with deep expertise in water, food processing and energy management technologies. There, she lead a shared value program of work designed to secure safe water, sustainable food and affordable energy for society today and in the future through deployment of the company's expertise, products and philanthropic dollars.  She also oversaw the company's sustainability efforts, and was executive director of The Pentair Foundation, one of the largest corporate foundations in Minnesota. The Pentair Foundation has secured safe, sustainable water for over 1 million people to date and provided over $50 million in funding to improve the quality of life of communities where Pentair works. Prior to Pentair, she served as eBay Inc.'s most senior sustainability leader, spearheading customer engagement programs, improving the company's environmental performance and championing industry initiatives on sustainability.  She was also spent 13 years as vice president of corporate partnerships with Conservation International. While with the global NGO, she was co-founder and vice resident of CI's Center for Environmental Leadership in Business. For well over a decade, she engaged business leaders across a wide range of industries in creating strategic sustainability programs that benefited the global environment and the bottom line.
Marc Gunther | Editor at Large, Guardian Sustainable Business US | Contributor, FORTUNE | Journalist | Speaker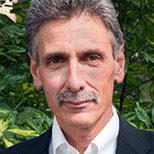 Marc Gunther is a veteran journalist, speaker and writer whose focus is business and sustainability. He is editor at large of Guardian Sustainable Business US and a contributor at FORTUNE magazine. Gunther is the author or co-author of four books, including Faith and Fortune: How Compassionate Capitalism Is Transforming American Business (Crown 2004). His newest book, Suck It Up: How Capturing Carbon From the Air Can Help Solve the Climate Crisis, was published in 2012. A skilled moderator and speaker, Gunther has appeared before corporate audiences and at numerous conferences. He is the creator and co-chair of Brainstorm Green, FORTUNE's annual conference on business and the environment.
Jessica Hellmann | Director, University of Minnesota Institute on the Environment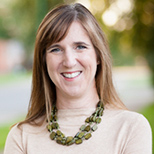 Jessica Hellmann is the director of the Institute on the Environment at the University of Minnesota. As director, she provides overall strategic leadership for the Institute, an internationally recognized organization working to solve grand environmental challenges, while promoting interdisciplinary research, teaching and leadership across the university and engaging external partners and stakeholders. She is also the Russell M. and Elizabeth M. Bennett Chair in Excellence in the Department of Ecology, Evolution and Behavior in the College of Biological Sciences. Hellmann's research focuses on global change ecology and climate adaptation, and she was among the first to propose and study ways to reduce the impact of climate change through new techniques in conservation management. A skilled science communicator, Hellmann is routinely called upon by leading media outlets around the world such as CNN, NPR, Fox News, The Telegraph and the Chicago Tribune to provide expert input on topics related to global change and ways to minimize adverse impacts to people and nature.
Maggie Koerth-Baker | Science Journalist | Editor, Boing Boing | 2014–2015 Nieman Fellow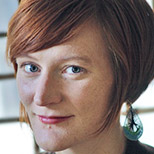 Maggie Koerth-Baker is an American science journalist and science editor at Boing Boing. Koerth-Baker is the author of the 2012 book Before the Lights Go Out: Conquering the Energy Crisis Before It Conquers Us. As a journalist, she writes about the intersection of science and culture; studies she finds to be especially revealing or provocative; and human behavior, technological innovation, and natural phenomena. Science writer Carl Zimmer referred to her as "one of the most innovative science writers at work today." As a 2014–2015 Nieman Foundation fellow, Koerth-Baker studied the process, history and ethics of medical development and human testing vaccine at Harvard University with a particular focus on the flu.
Bob Lalasz | Director of Science Communication, The Nature Conservancy | Editor, Cool Green Science (former)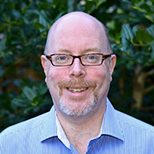 Bob Lalasz was most recently the director of science communication at The Nature Conservancy and the editor of Cool Green Science. A longtime editor and writer, he was previously TNC's associate director of digital marketing. He has blogged about TNC's scientific research and on-the-ground work as well as larger conservation science and science communications issues. During his role as the strategist and tactician for TNC's website, the website won the 2009 Webby Award and 2009 People's Choice Webby Award for best charitable non-profit website. He has also been a freelance writer who has written arts criticism, features and long-form journalism for leading newspapers and magazines such as The Wall Street Journal, Washingtonian Magazine, The Raleigh News & Observer and the Milwaukee Journal-Sentinel.
Bridget Levin | Founding Principal & Creative Director, Nametag International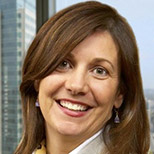 Bridget Levin is founding principal and creative strategist at Nametag International, Inc. She co-founded the groundbreaking brand strategy and naming firm to consult to predominantly Fortune 100, 500 and large regional and multinational organizations. Her expertise includes branding, global trends and marketing innovation. Prior to establishing the firm she worked in the television, publishing and marketing agency industries. Levin serves on numerous non-profit boards in the environmental arena, including as a trustee of The Nature Conservancy (MN/NDAK/SDAK Chapter), as co-chair of the Global Advisory Committee and Marketing Advisory Council, the Will Steger Foundation as Governance Chair and The Minnesota Landscape Arboretum. She is a published author, speaker, writer and photographer.
Jeff Werbalowsky | Co-Chairman/Senior Managing Director, Houlihan Lokey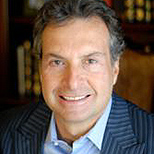 Jeff Werbalowsky is the co-chairman of the board of Houlihan Lokey. He was co-CEO of the firm for more than a decade, and is the co-founder of the Financial Restructuring Group. He is based in the firm's Minneapolis office. Before joining Houlihan Lokey, Werbalowsky was the CEO of Cheviot Capital Corp., which sought investments in situations of corporate distress. Before that, he was a member of Levene and Eisenberg, and earlier, was an associate with Gibson, Dunn & Crutcher, where he practiced law and specialized in bankruptcy, corporate reorganization and insolvency cases. Werbalowsky has written a number of articles, including "Reforming Chapter 11: Building an International Restructuring Model," "Allocating Value In Canadian and American Restructuring Transactions," "Advising the Distressed Company," "Evaluating Distressed Securities," "Buying and Selling the Distressed Company" and "Deleveraging the Troubled Company." He has also testified as an expert witness on a variety of restructuring and distressed security issues. He earned a B.A. in Economics, magna cum laude, from the University of Virginia and a J.D. with honors from Columbia University, where he was a Stone Scholar for three years and an editor of the Columbia Law Review.