August 13, 2020 —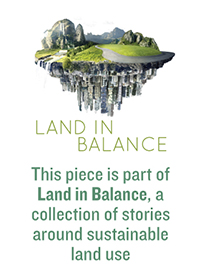 This June a statue that had stood in Bristol, U.K., for 125 years was thrown into Bristol Harbour because the philanthropist it depicted had made his fortune by trading slaves. Among the many debates raised by this is one with relevance for conservation: What's more important, what you do with money, or where it comes from?
As the examples above show, putting environmental and social sustainability at the heart of conservation financing is not just nice to do — it can also support economic resilience and drive bigger changes. What you do with money matters; but, it seems, where it comes from has a pretty big impact, too.
Show your support for nonprofit journalism!
Ensia shares solutions-focused stories free of charge through our online magazine and partner media. That means audiences around the world have ready access to stories that can — and do — help them shape a better future. If you value our work, please show your support today.
Yes, I'll support Ensia!