August 25, 2020 —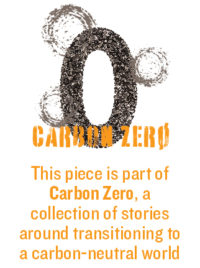 In the midst of the Covid-19 pandemic, Americans have not forgotten about climate change. In fact, our recognition of the problem is at or near all-time highs, according to research from Yale and George Mason universities. Polling data from the universities from April 2020 revealed that 61% of registered voters accept that humans are changing the climate, and most support policies like a carbon tax or a fee-and-dividend program to reduce greenhouse gas emissions.
Show your support for nonprofit journalism!
Ensia shares solutions-focused stories free of charge through our online magazine and partner media. That means audiences around the world have ready access to stories that can — and do — help them shape a better future. If you value our work, please show your support today.
Yes, I'll support Ensia!